Sales and marketing – together at last.
Integrated marketing campaigns with real-time all-channel lead reporting. Take the guesswork out of identifying your prospects while building meaningful thought leadership and lead magnets for your brand. A game changing marketing and sales initiative for advisors by the team at B3 Alliance, Inc.
FROM THE TEAM TRUSTED BY MARKETING-SALES HEROES WORLDWIDE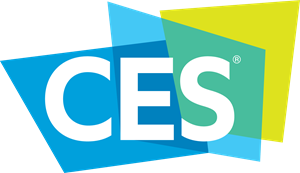 Imagine a sales landscape where marketing leads are known instantly, and your content is built effortlessly around your brand.
Real world use cases for B3 Advisor
Contact engagement reports
Branded content distribution
Independent sales agent marketing
Social media user tracking
Event sponsorship reporting
1. Content

Marketing content experts craft clickable, craveable, shareable vertical-specific content, matched to your brand.
Thought leadership builds strong brands. Our team of copywriters, with industry vertical expertise, serve as the backbone for long-form and digitally published content tailored to your organization's unique needs.
Top of funnel
Draw in relevant leads with content they'll want to read and share. You'll take lead generation to the next level by becoming a knowledge leader.
No time required
Of course you're busy. That's why all of the stress and planning involved in the content process is handled for you, and written for your vertical.
Made to scale
B3 Advisor was created for large sales organizations. Content is developed once, then branded and distributed for each independent sales agent.
Created for conversions
This isn't evergreen, it's fresh and relevant content designed to improve discoverability, audience engagement, and convert.
2. Promotion

Social media, live web meetings, live or hybrid events, email marketing and referral marketing are utilized to reach your audience wherever they are.
No two contacts hear a message the same way. Our past experience producing, marketing, and developing the sales for some of the largest technology and networking events on the planet ensures your content falls directly into the path of your audience.
Webcasts and events
B3 Advisor leverages deep connections to the events industry to produce audience pleasing virtual and hybrid events, webcasts, and meetings.
We'll post that
Inbound marketing expertise meets a changed digital landscape with expert designed email marketing and social media posts, branded to you.
Website and blog
A website built around your brand is just the beginning. Direct contacts back to the website where they'll find fresh, relevant blog posts updated regularly.
Forms and tracking
Forget about creating forms and tracking links and get back to growing a business. Lead generation forms and contact tracking are handled for you.
3. LIVE Reporting

Innovative smart reporting automations drive leads into your personalized dashboard the moment a contact engages, giving you an opportunity to reach out while they're viewing your content.
The perfect time to engage a prospect is the moment they express interest. Traditional lead reporting software delivers engagement reports too late in the cycle to be any use. The B3 Advisor dashboard ensures you're notified of engagement in seconds.
All channel reporting
Video views, event registrations, email clicks, form submissions and more are automatically collected and reported in realtime.
Ping, ping, ping
The most important engagements with the highest likelihood of conversion are delivered to you via instant notification – live.
Source analytics
See the most recent content a contact has viewed from right within the dashboard, giving you a solid foundation for conversation.
Up-to-date contacts
See the most recent phone or email information that a contact has provided, without having to cross reference your CRM.
B3 Advisor for enterprise
Take control of how your agents and dispersed offices are marketing company messages while better understanding their local audiences.
Leverage custom content that'll put the competition to shame
Produce white labeled webcasts, virtual and hybrid events that distribute key messaging
Keep remote offices and sales agents engaged with key marketing initiatives
Deploy organic content marketing campaigns agilely without traditional agency bloat
Reduce costs
B3 Advisor for professionals
Leverage the power of enterprise level marketing content on a personalized level, with live reporting that drives conversions.
Build an armada of content that's specific to your identity
Invite your contacts to live events and webcasts, under your own brand
Email and social managed for you
Live engagement tracking available 24/7
Self-service branded content library
Contact prospects the second they engage
Avoid high costs of a CRM
Discover how we can help you grow!
The disruptor in sales and marketing you've been waiting for is here.